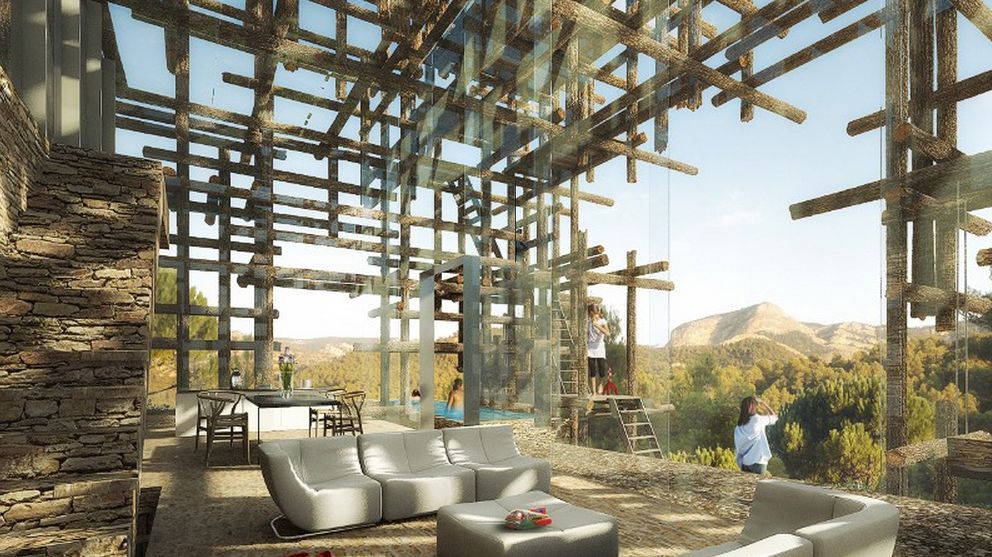 Its time to have a bit of fun and lighten up a little! Thats what architecture should be all about …. weather you are in the Gold Coast or Ivory Coast.
The design above shows that you can have your cake and eat it too!  Plenty of glass – or not plus sculptural framing for that unspoilt country view.
This is where every young girl on the gold coast would like to play – her own little fairy boat.
The above house designed is by Paul Stamberg and Paul Aferiat. The seemingly random placement of built forms surrounding the the structures truly create a real-life Dr. Seuss home.
Cloud City, above, by Tomas Saraceno creates a world that questions gravity and space; additionally, it gives visitors a realistic chance to walk in the clouds.
Share